Tall Ships Halifax

The site for all things tall ships in Halifax, Nova Scotia Canada

​Welcome to Tall Ships Halifax!

Route Halifax - St. Pierre race June 22-26. Click here for more info.

Halifax has a long history of ships of all shapes and sizes, when it was originally founded it was through the tall ships, and little did they know that at the time Halifax is one of the largest natural harbours in the world.

Today the harbour is home to not only home to cruise ship terminals and shipping but still from time to time we have tall ships that come in.

Below were some of the ships that came to Halifax during the regatta in 2017. We will keep updating as time goes on.


Class A
---
Class B
---
Class C

---
Military (Huge Ships)
Powered by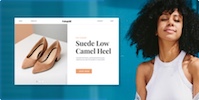 Create your own unique website with customizable templates.