​Black Jack was originally a logging tug on the Upper Ottawa River and was based in Quyon, Quebec. She was built in Scotland in 1904 and made her way to Canada that same year. In 1952, the ship was converted by the late Captain Thomas G. Fuller into a brigantine. She operated as the Fuller family yacht for several years until her sister ship STV Fair Jeanne was built in 1982. Rather than see the ship fall into disuse, Captain Fuller's son, Simon Fuller, refitted the ship with the intention of using her as a sail training vessel. She made her sail training debut in 1983 and in the summer of 1984 attended the 450th Anniversary of Jacques Cartier's Landing in Quebec City with many other international tall ships. Since then, Black Jack has remained on the Ottawa River where she is the focal point of the Black Jack Island Adventure Camp for youth.
In 2004, Black Jack celebrated her centennial birthday. Her Excellency Adrienne Clarkson, then Governor General of Canada, re-christened the Black Jack at Britannia Yacht Club and helped Bytown Brigantine wish the ship well on her next 100 years of service in the Ottawa area.
In 2012, Black Jack helped Britannia Yacht Club celebrate her 125th anniversary.
Class:
A
Nationality:
Canada
Length:
19.00 m
Rig:
Brigantine
Year built:
1904
Official website:
Black Jack
Powered by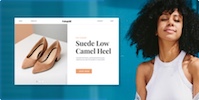 Create your own unique website with customizable templates.