Good day Folks.

Let me quickly tell you a bit about this site. I work for Web.com in Halifax and with this job I work with small and medium businesses to help them with their online visibility.

When I heard that tall ships were coming back to Halifax I went looking for information.

The Tall ships official website is RDV2017NS.COM which has some great content for all of the different ports that the Tall Ships are heading to this summer. The thing that I found difficult was to find just one place for all of the information that was just for Halifax.

So sure enough what started out as a site for me to put all of the relevant info in one place turned into something much bigger!

I hope you enjoy the site and tall ships festival!
Powered by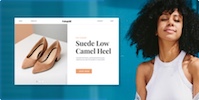 Create your own unique website with customizable templates.