​The Appledore schooners are owned and operated by BaySail, a private, non-profit organization. BaySail supports its environmental education and youth development programs through public sails, private charters, group tours and port visits.
Appledore V was commissioned by Smith in 1992 and later sold to the Traverse Tall Ship Company, who sailed her under the name of Westwind, in Traverse Bay. BaySail acquired her in October of 2002 and changed her name back to the original Appledore V. She spent many years operating in Bay City before moving to southern Florida in 2011. In May 2016, Appledore V will make her way home to Bay City.
Appledore V is a steel hulled Gaff rigged schooner of a type typical of those sailed on coastal waters and in the Great Lakes right up to the end of the age of sail. Schooners were the workhorses of their era providing the primary means of transportation for goods and passengers over long distances.
Class:
B
Nationality:
United States
Length:
17.68 m
Height:
19.37 m
Rig:
Gaff Schooner 2
Year built:
1992
Home port:
Bay City, MI / Florida Keys
Official website:
Appledore V
Powered by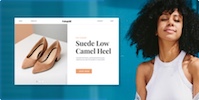 Create your own unique website with customizable templates.