​
Blue Clipper is the newest addition to the Maybe Sailing fleet. On board Blue Clipper, you'll experience sail training with an edge of luxury. A very comfortable ship to sail, with plenty of comfortable places to relax and enjoy your voyage. You'll share your cabin with one other person and have your own en-suite bathroom. When you step on board you immediately become a member of the crew, and are involved in every aspect of life on board, from hoisting sails, steering the ship, keeping watch and helping out in the galley. You may join TS Blue Clipper not knowing anybody else, but you'll leave as part of the family.
Class: B
Nationality: United Kingdom
Length: 32.00 m
Rig: Gaff Schooner 3
Year built: 1991
Official website:
Blue Clipper
Powered by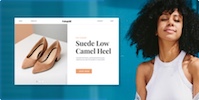 Create your own unique website with customizable templates.