The schooner Bowdoin is the official vessel of the state of Maine, and the flagship of Maine Maritime Academy's Vessel Operations and Technology Program. Every summer, the Bowdoin takes courses of Academy students up and down the eastern seaboard, and she spends the fall doing day sails and weekend trips from MMA's waterfront in Castine. Built in 1921 for Arctic exploration, the Bowdoin has made three voyages above the Arctic Circle since she came to MMA in 1988 as well as trips to Newfoundland and Labrador and regular visits to Nova Scotia.
In early October of 2015, MMA students and crew removed sails and non-essential equipment, from the boat preparing for the big project: deck restoration! They then downrigged the ship, removed the masts, and readied all of the rigging for storage. Plumbing was disconnected, as well as wiring between the deck and the rest of the boat, and Bowdoin was prepared for the transit to Lyman-Morse Boatbuilding Co. at Wayfarer Marine in Camden. For more information on the project, visit the project blog, which is updated weekly.
Class:
B
Nationality:
United States
Year of built:
1921
Length:
21.95 m
Height:
21.34 m
Rig:
Gaff rigged schooner
Home Port:
Castine, Maine (United States)
Official website:
Bowdoin
Powered by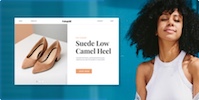 Create your own unique website with customizable templates.