The ship began her life in 1967 as the Motor Vessel "Liverpool Bay". She was built by the strong native timber and the skilled hands of the shipwrights of MacLean Shipbuilding, Mahone Bay, Nova Scotia, Canada. Her Captain and crew worked the Banks off Nova Scotia and Newfoundland, fishing for thecod that were her reason for being. After twenty years working in the harshenvironment of the North Atlantic, with fish stocks declining and her machineryand equipment well past their prime, in 1987 this once proud vessel was left abandoned at a Halifax pier. Another five years of neglect added toher decline, but under the layers of paint and algae, behind the rottingtimber and planks, was a gracious schooner hull waiting to return to sea.
In December 1992 began the ship's new life as "Mist of Avalon", named for the mystic Celtic island of re-birth. The Ship was purchased, hauled out, hull scraped and anti fouled.In July 1993, she was ready to leave Nova Scotia for her new home port at Holidays Afloat Marina in Ivy Lea, Ontario, Canada. Here, work continued on the conversion from motor vessel to a fully rigged sailing vessel in the tradition of the late 19th century Grand Banks schooners.
Class:
B
Nationality:
Canada
Length:
22.08 m
Rig:
Gaff Schooner 2
Year of built:
1967
Home port:
Ivy Lea, Ontario
Official Website:
Mist of Avalon
​
Powered by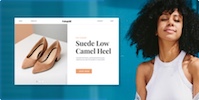 Create your own unique website with customizable templates.