​
The Roter Sand is a sailing ship designed for teaching. Since the very beginning, it has been used to train sailors of all ages. Even its construction, from 1995 to 1999, was an opportunity for students specializing in carpentry, welding, engineering, architecture and mechanics to pool their talents, under the supervision of authorities at the Aucoop shipyard in Bremen-Vegesak, Germany. It was then used as a teaching and research vessel in the North Sea and the Wadden Sea, and later for leadership training on the Elbe.
​
A non-profit organization, EcoMaris, brought the Roter Sand to Québec on 6 July 2012, as the first environmentally-oriented training ship in Québec. The goal of the Roter Sand is to give Canadians renewed access to the St Lawrence, restore the bonds between individuals and the environment and help rebuild Québec's maritime culture. Hundreds of budding sailors of all ages will explore the environment of the St Lawrence as they learn to navigate its challenging waters!
Class: B
Nationality: Canada
Length: 19.90 m
Rig: Gaff Ketch
Year built: 1999
Home port: Rimouski
Official website:
Roter Sand
Powered by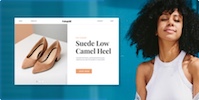 Create your own unique website with customizable templates.