​Toronto Brigantine Inc. operates two brigantines, the sail-training vessels Pathfinder and Playfair. They were both designed and built as sail training vessels for TBI by Francis A. McLachlan in Kingston, Ontario, Canada. Pathfinder was launched in 1963.
TBI is a not-for-profit organization dedicated to building character in youth through sail training. This is accomplished through the peer-to-peer delivery of challenging programs aboard our traditionally-rigged vessels, with a focus on safety and the creation of positive and memorable experiences for trainees. TBI also endeavours to foster learning and the development of practical skills, the adoption of environmentally sustainable practices, and an appreciation of the rich marine heritage of the Great Lakes.
Class:
A
Nationality:
Canada
Length:
14.00 m
Height:
15.54 m
Rig:
Brigantine
Year built:
1963
Home port:
Toronto
Official website:
Stv Pathfinder
Powered by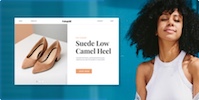 Create your own unique website with customizable templates.