Since October 14, 2013, ship Amerigo Vespucci has been administratively and operationally reporting to CINCNAV, and is based in La Spezia.
Since she entered service, ITS Vespucci has carried out 70 Training Campaigns mainly for the Cadets of the Naval Academy, but also for the Students of the Military Naval School "Francesco Morosini", helmsmen as well as youth members of Sailing Associations such as the Italian Naval League and the Italian Sail Training Association.
Besides several short cruises in the Mediterranean, mostly made in spring and autumn, from 1931 to 2006 the Amerigo Vespucci performed 79 training cruises for the 1st Class Cadets of the Naval Academy: 42 in North Europe, 23 in the Mediterranean, 4 in the Eastern Atlantic, 7 in North America and 1 in South America within the only circumnavigation of the globe carried out between May 2002 and September 2003. On this occasion, the ship was involved in the activities relevant to the New Zealand America's Cup.
Summer training campaigns averagely last three months, often stopping at foreign ports, where the unit can carry out Naval Diplomacy activities, thus promoting the Italian Navy abroad.
Class:
Military boat
Nationality:
Italy
Length:
82.00 m
Year built:
1931
Home port:
Gênes, Italy
Officiel website:
Amerigo Vespucci
Powered by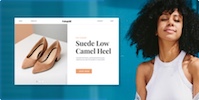 Create your own unique website with customizable templates.