Bio from RDV 2017 site:
​
The Empire Sandy was laid down in the shipyard of Clelands (Successors), Willington Quay-on-Tyne England on Dec 22, 1942. She was built as an Englishman/Larch class Deep Sea Tug with the added provision for mounting two Hotchkiss Anti-Aircraft guns. She was completed and went into service on July 14, 1943. Her first voyage commenced July30th sailing in convoy to Iceland. Voyages were usually done in convoys for protection against the German U-Boats. The Empire Sandy sailed in a total of sixteen convoys to her destinations, the exception being the voyage to Sierra Leone in Dec 1944 where she traveled 'Independently'.
She served in the North Atlantic from Iceland to Sierra Leone, the Mediterranean Sea, Bay of Bengal and the Indian Ocean.
Class:
A
Nationality:
Canada
Length:
61.89 m
Height:
35.36 m
Rig:
Topsail Schooner 3
Year Built:
1943
Home Port:
Thunder Bay, Ontario
Official Website:
Empire Sandy
Twitter
- No Twitter Feed
Google Photos Link
-
Photos
Powered by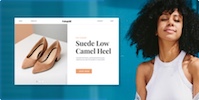 Create your own unique website with customizable templates.