July 28 - Tall Ships Events Halifax Side
​Friday July 28th
6am - Sands at Salter
Sacred Fire Ceremony & Tee Pee Lights
9am – 6pm – Citadel Hill
In addition to the Halifax Citadel's every day awesome experiences including the 78th Highland sentries and the iconic noon gun, visitors will find a fully equipped First World War Casualty Clearing Station, complete with battlefield nurses. Explore our recreated First World War trench and see some larger displays of marching and military tactics from the time of Confederation. Open 9 am to 6 pm daily.
www.parkscanada.gc.ca/halifaxcitadel
10am - 6pm – Sands at Salter
Mawio'mi a Cultural Gathering & Experience
Mawio'mi - a Mi'kmaq Cultural Gathering and Experience featuring canoe displays by Todd Labrador, Sunrise Ceremonies and storytelling with Sacred Firekeeper Danny Paul, and Mi'kmaq culinary demonstrations by Chef Ray Bear.
11am – 10pm – Cunard Lot
Glow Promotions is set up with rides / bouncy castles
Pay per Play
More info
​
12:00PM– 6:00PM – The Wave
Parks Canada on the Waterfront
Learn about Canada's naval and military heritage from the time of Confederation and through the world wars. Chat with costumed interpreters aboard HMCS Acadia and on the pier. Watch cannon and rifle demonstrations, learn about medicine during the First World War, and see if you can resist the temptations of a recruiting sergeant.
Be sure to drop into the Parks Canada Plaza located at the wave and find out what's new at all of our Atlantic Canada sites this summer! Pick up your FREE Parks Canada Discovery Pass, get an airbrush tattoo, meet our roving beaver mascot Parka, and more!
1pm – 6pm – Maritime Museum of the Atlantic
Bluenose II Program
More info
1pm – 10pm – Salter Street Lot
Taste of Nova Scotia – Food Fare by the Sea
For more info
Click Here
3pm – 6pm – Salter Lot
Mainstreet CBC Main Stage
More info
6pm – 7pm – Salter Lot
CBC Main Stage Nova Scotia News
More info
6pm – 9pm George's Island
Experience Nova Scotia lobster like never before! Picture yourself on Georges Island, with views of Tall Ships, savouring fresh, steamed lobster paired with Nova Scotia wines.
Taste of Nova Scotia
in partnership with
Waterfront Development
and
Parks Canada
is excited to present a series of locally-inspired event on Georges Island. The culinary experiences will be set against the majestic backdrop of the RDV 2017 Tall Ships Regatta. Join us to Discover the Wonder on Georges Island. Must be 19 or older. For Tickets -
http://rdv2017.tickethalifax.com/
7pm – 8pm Salter Street Lot
CBC Main Stage Cassie and Maggie
More Info
8pm – 10pm – Tall Ships Quay
Atlantic Film Festival Outdoor Waterfront Movie Night
Showing of "The Pirates! - Band of Misfits".
More Info
10:15pm – 11pm – Sackville Landing
Flame Oz An unforgettable awe-inspiring Fire acrobatic trio from Australia and UK. They are a high impact blend of beauty, dance, power, energy and FIRE!
More Info
Powered by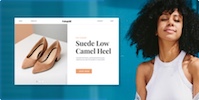 Create your own unique website with customizable templates.