​USS Niagara, commonly called the US Brig Niagara or the Flagship Niagara, is a wooden-hulled brig that served as the relief flagship for Oliver Hazard Perry in the Battle of Lake Erie during the War of 1812. As the ship is certified for sail training by the United States Coast Guard, it also designated SSV Niagara. Niagara is one of the last remaining ships from the War of 1812, and is usually docked behind the Erie Maritime Museum in downtown Erie in the U.S. state of Pennsylvania as an outdoor exhibit for the museum. It also often travels the Great Lakes during the summer, serving as an ambassador of Pennsylvania when not docked. It was listed on the National Register of Historic Places in 1973 and was designated the official state ship of Pennsylvania by the Pennsylvania General Assembly in 1988.
Class:
A
Nationality:
USA
Length:
35.49 m
Height:
35.97m
Rig:
Brig
Official RDV site:
Year Built:
1988
Home Port:
Erie, Pennsylvania USA
Twitter Feed:
https://twitter.com/USBrigNiagara
Official website:
Us Brig Niagara
Facebook:
https://www.facebook.com/flagshipniagara/
Powered by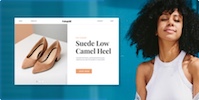 Create your own unique website with customizable templates.